Social media spreads news like lightning! Just a few years ago the youth theme wasn't made known until November, but on August 1st everybody knew it was "Press Forward!" I have to say I miss a little bit of the anticipation, but it also gets me super excited! I especially love this verse from 2 Nephi because it's full of encouragement. Pressing forward and enduring to the end are hard, but this verse is a great motivation to keep going!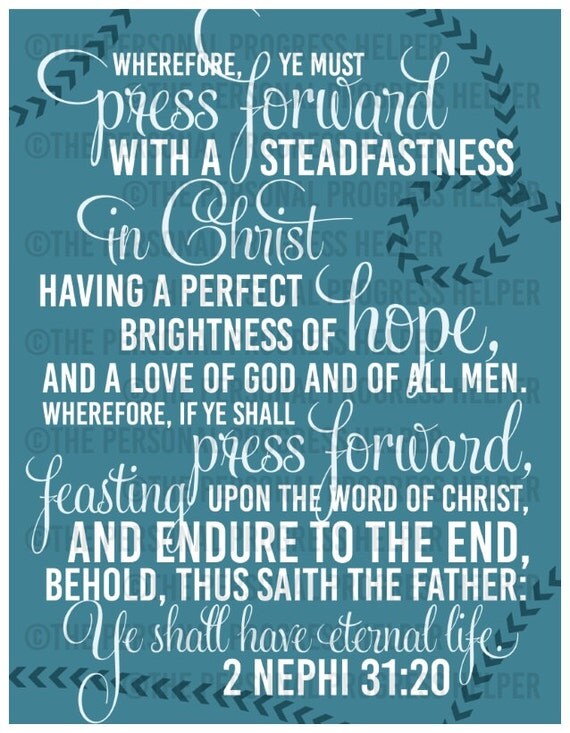 This verse got my creative juices flowing. I had a couple fun ideas sketched out, and a broken laptop got in the way of creating them, but then the opportunity came for me to sit down and make them, and I had a ton of fun! I played with some of my favorite fonts and colors, and who doesn't love chevron? The final result is something I'm pretty proud of. It's fun and playful, while still fresh and classy. I'm hopeful that some amazingly creative people find a good use for them.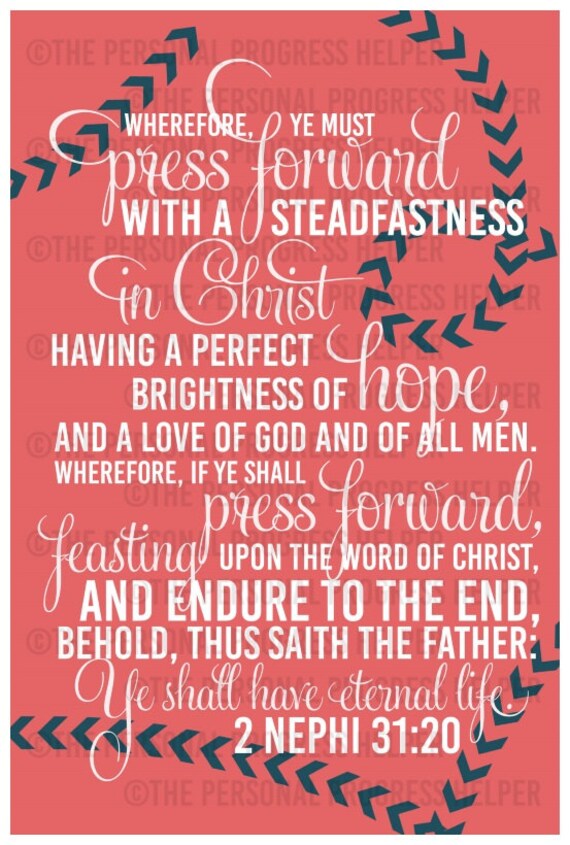 These colorful posters are available in my Etsy store right now. They come in three colors--blue, pink, and gold-- and five sizes. And there's a bonus poster with the main theme as well!

But for those of you looking for freebies, never fear! A black and white version of the poster--which is actually still pretty cute--is available for free download below. It's available as a JPG and is scaled to 8.5x11 for easy printing.

Download Here







And to celebrate to 20th birthday of the Family Proclamation, I'm offering 20% off anything in my Etsy shop until September 23rd. Just use the code FAMILY20BIRTHDAY at checkout!


Labels: 2016 Theme